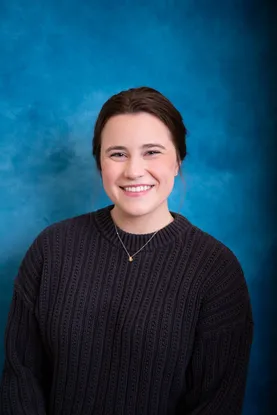 Brianna attended Concordia University Wisconsin, along beautiful Lake Michigan, where she graduated with a Bachelor's Degree in Management with a Marketing Minor as well as a Master of Business Administration (MBA) Degree with a Management focus.
Her collegiate and professional career has been focused in the healthcare field, both physical health and mental health, and this experience fuels her passion for supporting a strong foundation of overall wellness for all people in the community. Post-graduation she recognized the opportunities and need for support and growth in the accessibility of all forms of healthcare, and has thoroughly enjoyed pursuing this field from an administrative perspective.
Brianna focuses her abilities and experience toward encouraging a welcoming, positive, and efficient environment for all staff and clients in order to nurture their overall individual well-being. Brianna particularly finds joy when she is surrounded by others that inspire empathy and kindness.
She prioritizes intentional time with her family and friends, and time for self reflection in order to always bring her best self for others. She enjoys all types of creative projects, especially painting, finding new hiking trails, and trying out an assortment of baking recipes.
Brianna fully supports the mission of TNC and can see first-hand how deeply all the clinicians care for their clients. It is evident how much kindness and effort is being poured into the community.