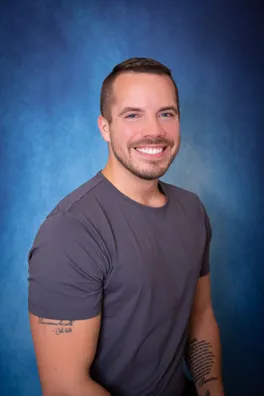 Kaz is a Wisconsin native and grew up and has lived in central Wisconsin all his life. He attended the University of Minnesota-Twin Cities for his first year of college in 2005 and then transferred to UW-Stevens Point for the remainder of his undergraduate degree. Kaz has a Bachelor's degree in Psychology with an emphasis in Human Service and a Master's Degree in Professional Counseling from Lakeland University. He is certified in Motivational Interviewing and incorporates the concepts of motivational interviewing into his practice with consumers on a daily basis. Kaz is also trained in Trauma Focused Cognitive Behavioral Therapy.
His first job in human services was through Professional Services Group where he provided home detention and intensive supervision services for juveniles. Kaz transitioned into social work as a CPS social worker for Adams County for 4 years. His first job as a therapist was at Therapy Without Walls in Reedsburg where he provided community-based therapeutic services. Kaz's personal mission is to help people achieve mental wellness through personal growth and discovery, while learning new skills and techniques to enhance their daily functioning. He specialized in Mindfulness-Based Cognitive Behavioral Therapy and incorporates Rogerian principles like unconditional positive regard and empathy into a person-centered, strengths-based approach to counseling.
For self care, Kaz enjoys working out, running, and going to the movies. He is married and has three beautiful daughters. Kaz's relationship with God is paramount to his life and he wouldn't be where he is today without that. Kaz is also a professional photographer as photography has always been one of his passions.